Conference Venue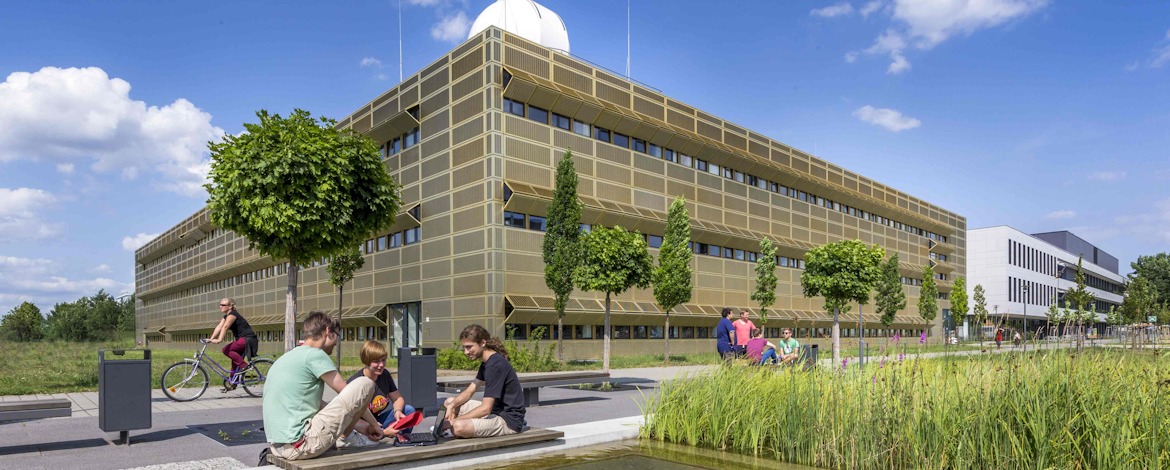 The conference will take place at the Institute for Physics and Astronomy in Room 0.108, House 28 (Haus 28), at the University Campus II - Golm, Karl-Liebknecht-Str. 24-25, 14476 Potsdam, Germany.
A map of the campus can be found here.
Public transport to the Conference Venue
The most convinent and cheapest ticket to get is the Potsdam AB 7-day ticket VBB eco-pass. For that select the VBB (Verkehrsverbund Berlin-Brandenburg) field on the ticket machine, then select Potsdam AB, then select season tickets, and then finally you can select the 7-day ticket VBB eco-pass. It costs 13.60 € and you can pay in cash and usually also with card.
The best trains to take in the morning from Potsdam main station (if you are staying in the city center) or Potsdam Charlottenhof (if you are staying at the arcona hotel) are the trains RB20 and RB21, which are departing at 8:17/8:20, 8:47/8:50, and 9:00/9:03 from Potsdam main station/Potsdam Charlottenhof. Within just a few minutes they will bring you to Golm and the Conference Venue, which is just opposite of Golm train station.
Online trip planners for public transportation can be found here:
Intercity trains and city transportation -- DB Bahn TravelService -- Destination: Potsdam-Golm
City transportation in Berlin and Potsdam -- Transport Authority Berlin-Brandenburg -- Destination: Potsdam, Golm Bhf

Travel to Golm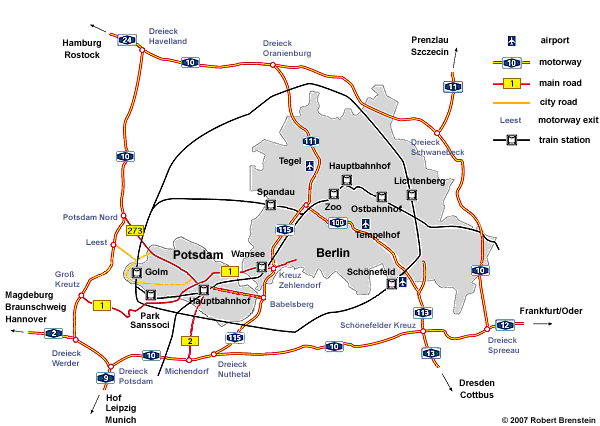 Airplane:
You can fly to either Tegel or Schönefeld airport in Berlin. From Schönefeld airport you can take a direct train (RB22, once every hour) to Golm (30 min.) or Potsdam main station (51min). From Berlin Tegel airport you can take a bus (109 or X9) to Bahnhof Zoologischer Garten (Berlin) and from there a train to Potsdam. Simply get a single ride Berlin ABC ticket (only 3.40 €) from the ticket machine, which will allows you to take any public transport within Berlin and Potsdam within 120 min. A taxi from Tegel to Golm is about 80 €.

Train:
Intercity trains come to various train stations in Berlin. Only few of them stop in Potsdam. During the day, local trains run twice an hour between Berlin and Potsdam, whereas the city trains (S-Bahn) go every 20 mins. The train station in Golm has direct train connections from Potsdam Hbf (main train station), Wustermark, Berlin Friedrichstr. (going through Berlin Hbf) and airport Berlin-Schönefeld.

Intercity Bus:
Intercity buses normally arrive at ZOB (main bus station) in Berlin. From there, you can use public transportation to Golm through Potsdam. Only very few intercity buses stop in Potsdam.

Car:
When driving on A10 West: Exit "Potsdam Nord" or "Leest," then follow signs to Potsdam then Golm.
When driving on A10 South: Exit "Michendorf," follow B2 to Potsdam, then follow signs through Potsdam first to Park Sanssouci then to Golm.
Accommodation
Potsdam is a popular destination during summer. We recommend that you to reserve your accommodation well in advance. A selection of hotels can be found below. Cheaper accommodations may be found via AirBnB.
arcona Hotel am Hafelufer
We arranged for a room contingent with special rates for the duration of the meeting, which is valid until 25.06.2019. Single rooms are available for 90 €, double rooms for 99 € (including breakfast). Parking is possible at the hotel for an extra charge of 10 € per day. The hotel is located half way between the conference venue and the city center, 4 min from Charlottenhof train station (from where you can take a direct train to Golm Campus). Please use the keyword "P3 Projekt GmbH" when booking.
Landhotel Potsdam
Closest to Golm Campus (10 min. walk), single/double bedroom are about 79/109 € per night, breakfast 9 €.
Apartmenthotel Kaiser Friedrich
Apartment hotel close to Golm Campus (30 min. walk) about single, double, triple rooms and appartments form about 70 € per night, breakfast 7.50 €.
Mercure Hotel Potsdam City
Close (8 min. walk) to Postdam main train station (from where you can take a direct train to Golm Campus) and the city center. Standard double bed room for one/two persons about 95/105 € per night, breakfast 16 €.
Recently, fake request have been made to several attendees of international conferences regarding offers for accommodation and other services aiming at personal or credit card data. Please be aware that neither we nor any of the hotels or restaurants we are in contact with will do something like that. Don't respond to such emails or phone calls!
About Potsdam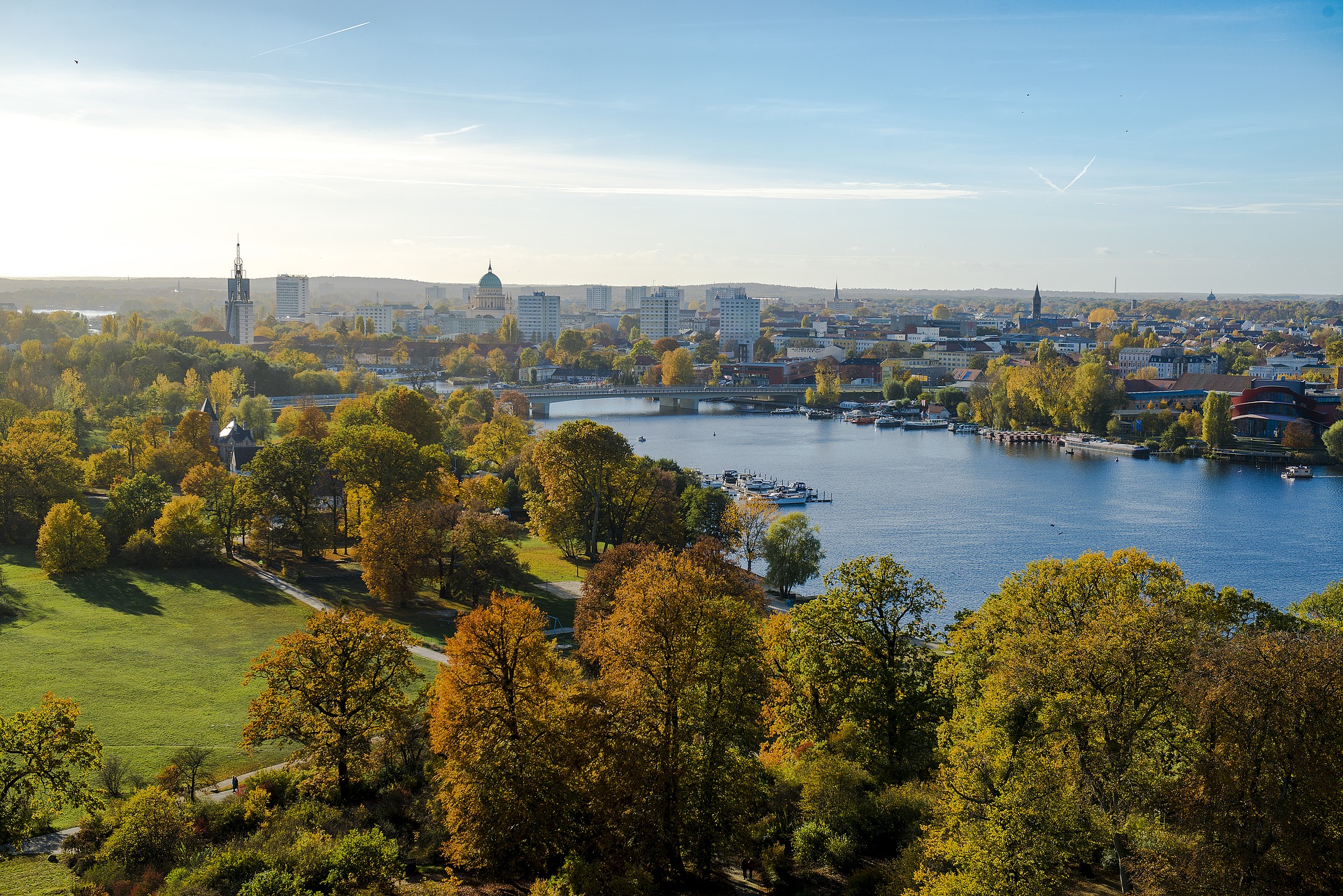 Potsdam is a city of UNESCO World Heritage, a city of parks and palaces on the idyllic lakes of the Havel, a grand and historical city of culture, a center of film, education and science, characterized by a 1000-year-old history as a royal capital and State capital near Berlin. You can discover countless monuments in and around the historical city center.
International influences from France, Switzerland, the Netherlands, Russia and many other countries stimulated development and left their mark on architecture, the trades and way of life. Today you can see this in particular in the Dutch Quarter, in Weaver's Square in Babelsberg or in the Russian Colony Alexandrovka.
The unique buildings and landscapes were royal residences of kings and have been ideal settings for filmmakers since 1911. The tradition as a media center goes back to the past. To this day internationally renowned films are produced in the Babelsberg Film Studio. Theatre, art exhibitions, museums and music in the House of the Brandenburg-Prussian History, in the Nikolai Concert Hall, in the Schiffbauergasse with the Hans Otto Theatre, the Musical Festival Sanssouci and the Schloessernacht Potsdam are only a part of the cultural range in Potsdam.
Science, in combination with commercial enterprises and non-university institutions, defines the future development of the State capital. The ratio of scientists to the population is one of the highest in Germany. More than 40 scientific institutions operate in Potsdam and its environs. World-famous companies like Oracle and VW have established branches in the Schiffbauergasse at the lake Tiefer See.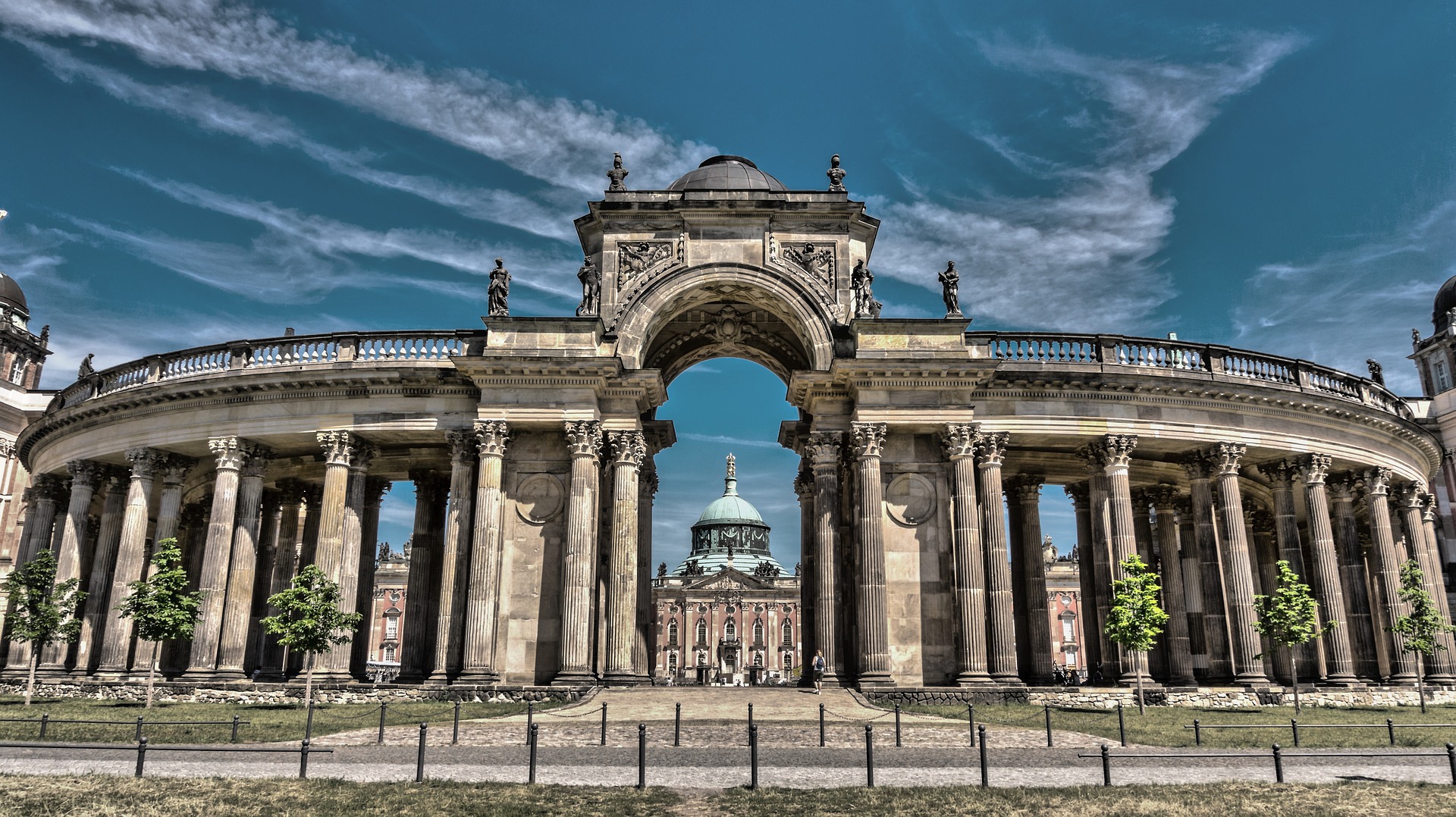 ...