EINSTEIN'S COLLECTED PAPERS VOL. 5

CORRESPONDENCE 1902-1914






The following letters are taken from "The Collected Papers of Albert Einstein. Volume 5. The Swiss Years: Correspondence 1902-1914". Edited by Klein, Kox and Schulmann, translated by Beck. Princeton University Press, Princeton, 1993, 1995 (translation). The scans of scientific papers in the "scientific excursions" are taken from volume 2 of the Collected Papers.




TIME TABLE

1879: born in Ulm (near Munich)

1896-1900 (Age 17-21): Study of physics at Polytechnikum in Zurich

1900-1902 (Age 21-23): Academic job applications; teacher

1902-1909 (Age 23-30): Patent expert in Bern

1909-1911 (Age 30-32): Extraordinary Professor at University Zurich

1911-1912 (Age 32-33): Professor at (German) University Prague

1912-1914 (Age 33-35): Professor at Polytechnikum Zurich

1914-1933: Berlin

1933-1955: Princeton




THE PERSONS

Michele Besso, 1873-1955, friend from student days at the ETH
Paul Ehrenfest, 1880-1933, Physicist
Erwin Freundlich, 1885-1964, Astronomer
Marcel Grossman, 1878-1936, Mathematician
Conrad Habicht, 1876-1958, friend from time as a private teacher
Ludwig Hopf, 1884-1939, student of Sommerfeld and Einstein
Willem Julius, 1860-1925, Professor of Physics at University of Utrecht
Alfred Kleiner, 1849-1916, Professor of Physics at University of Zurich
Jakob Laub, 1882-1962, Collaborator of Einstein at Bern
Max Laue, 1879-1960
Philipp Lenard, 1862-1947, Physicist
Hendrik Lorentz, 1853-1928
Elsa Löwenthal, 1876-1936, Einstein's second wife
Edgar Meyer, 1907-1969, Privatdozent at University of Zurich
Max Planck, 1858-1947
Wilhelm Röntgen, 1845-1923
Arnold Sommerfeld, 1868-1951
Wilhelm Wien, 1864-1928
Heinrich Zangger, 1874-1957, Professor of Physiology at University of Zurich




THE LETTERS



9. FROM EMMA EHRAT-ÜHLINGER

The mother of a friend complains about Einstein's phrase "old lady"





Zurich, 22 March 1903

To Mr. Einstein, Bern.

In your postcard last week you used the words "your old lady" when you asked my son to convey your regards to me. That had an unpleasant effect on me because it shows a lack of consideration toward my son, seeing that I am his mother, who sacrifices herself for him, and toward me, for whom he does the same.




---






10. TO EMMA EHRAT-ÜHLINGER

Einstein's answer to her





Bern, last week of March 1903

Dear Mrs. Ehrat!

It probably has never happened before that the mother of an academic did not know that her proper and official title is "the man's old lady". Countless letters that I wrote to my mother carry the salutation, "Dear Old Lady".

But now I no longer dare look into your furious countenance. Enjoy this wonderful time of the year with Jakob, go on sacrificing yourself merrily for each other...




---


For a short tour, follow next





Letter announcing the four papers of 1905





Bern, 18 May 1905

Dear Habicht,

Such a solemn air of silence has descended between us that I almost feel as if I am committing a sacrilege when I break it now with some inconsequential babble. So, what are you up to, you frozen whale, you smoked, dried, canned piece of soul? Why have you still not sent me your dissertation? Don't you know that I am one of the 1.5 fellows who would read it with interest and pleasure, you wretched man? I promise you four papers in return.

The first deals with radiation and the energy properties of light and is very revolutionary, as you will see if you send me your work first. The second paper is a determination of the true sizes of atoms. The third proves that bodies on the order of magnitude 1/1000 mm, suspended in liquids, must already perform an observable random motion that is produced by thermal motion. The fourth paper is only a rough draft at this point, and is an electrodynamics of moving bodies which employs a modification of the theory of space and time.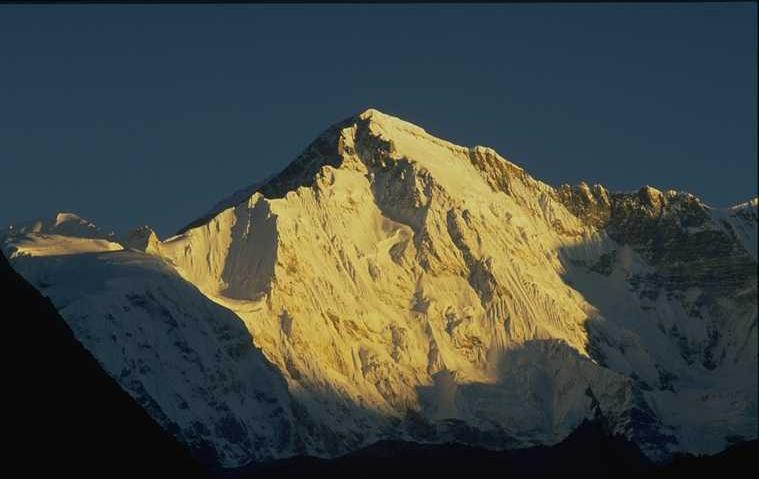 Scientific Excursion 1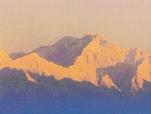 Scientific Excursion 2
---
28. TO CONRAD HABICHT
Bern, June-September 1905
The value of my time does not weigh heavily these days; there aren't always subjects that are ripe for rumination... A consequence of the study on electrodynamics did cross my mind. Namely, the relativity principle requires that the mass be a direct measure of the energy contained in a body. Light carries mass with it.
---
Bern, 1905 or later
Both of us, alas, dead drunk under the table. Your poor
Steissbein [coccyx] and wife
---






40. FROM WILHELM RÖNTGEN





Munich, 18 September 1906

Very esteemed Colleague,

Permit me to turn to you with two requests! In order to complete my collection of papers on electrodynamics, I would also like to have reprints of your papers. So, my first request is that you be so kind as to send me these reprints.




---






Planck accepts the principle of relativity from early on, and writes own papers on the subject





Grunewald, 6 July 1907

Esteemed Sir:

Mr. Bucherer has announced to me by letter his strong opposition to my last investigation, in that (without giving a reason, to be sure) he declares the principle of relativity incompatible with the principle of least action. It is therefore all the more gratifying to me to see from your card that, for the present, you do not share the views of Mr. B. As long as the proponents of the principle of relativity constitute such a modest little band as is now the case, it is doubly important that they agree among themselves.



---






51. TO WILHELM WIEN





Bern, 29 July 1907

Highly esteemed Professor Wien:

Unfortunately, almost everything that I reported to you, all too rashly, in my previous letters proved to be false upon closer examination.




---






59. FROM THE TEUBNER PUBLISHING HOUSE

First offer to print everything





Leipzig, 3 October 1907

Esteemed Sir!

Permit me to inquire by this letter whether [your] experiments have already reached a stage where you are ready to make them known to a wider readership. In any case, my presses will always be at your disposal should you entertain plans for a literary project.



---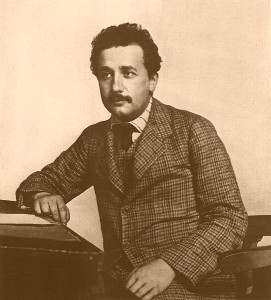 As a patent clerk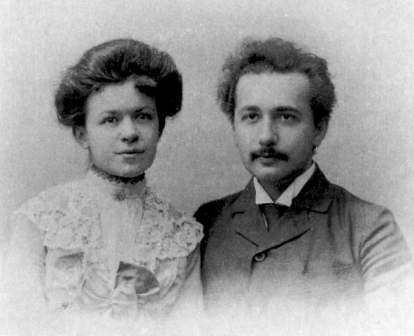 Wedding with Mileva
---






71. TO MARCEL GROSSMANN

Einstein's attempt for a teaching position





Bern, 3 January 1908

Dear Marcel,

I would like to make an attempt at a teaching position at the Technikum Winterthur. Don't think that I am driven to the pursuit of such an overambitious path by the megalomania or some other questionable passion; this craving comes only from my ardent wish to be able to continue my private scientific work under less unfavorable conditions.




---






First reference to general relativity





Bern, 5 January 1908

Highly esteemed Professor Sommerfeld:

Lately I have concerned myself with the question whether the relativity principle is to be extended to uniformly accelerated coordinate systems as well. For the fact that all bodies experience the same acceleration in a gravitational field very strongly invites the assumption that an accelerated coordinate system and an acceleration-free coordinate system with a homogeneous gravitational field are to be viewed as totally equivalent things.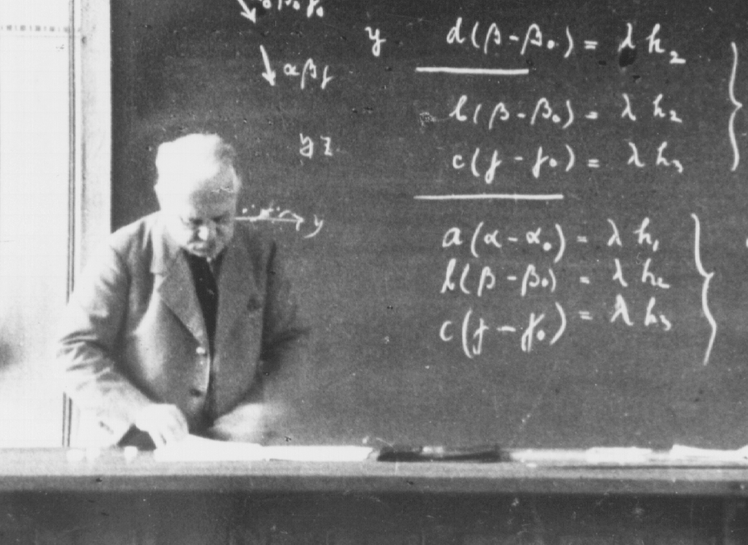 Arnold Sommerfeld
---






73. TO ARNOLD SOMMERFELD

Bern, 14 January 1908

Highly esteemed Professor Sommerfeld:

Thanks to my having hit upon the fortunate idea of introducing the relativity principle into physics, you (and others) enormously overestimate my scientific abilities.




---






126. FROM THE S. HIRZEL PUBLISHING HOUSE

The publishing house asks for anything out of Einstein's pen - while





Leipzig, 2 November 1908

Highly esteemed Sir:

I would also listen with interest to any other literary plan you may have in mind, since the main thing for me is to enter into a lasting business relationship with you.




---






149. TO H. A. LORENTZ

Einstein flatters Lorentz





Bern, 13 April 1909

Highly esteemed Sir:

Yesterday I saw your paper on radiation that you published in the Revenue Generale des Sciences. I feel I must tell you how much I admired the beauty of your derivation of Jeans's law. The reading of your paper has been a real event for me.




---
Lorentz criticizes light quanta
Leiden, 6 May 1909
Highly esteemed Sir,
From the above it follows ... that a very extensive splitting of light quanta must take place when the naked eye is directed toward a star. For due to the smallness of the pupil surface, perhaps only one 10,000th part of each light quantum will enter the eye.
One should also note the following. If each light quantum has a certain extension in the direction of propatation, then one would have to think that an absorbing particle is able to absorb light only when enough waves follow one another so that in the end the particle is able to get a whole quantum. But (to put it vividly) how can the particle know at the time when the first waves arrive whether a sufficient number of additional waves will follow?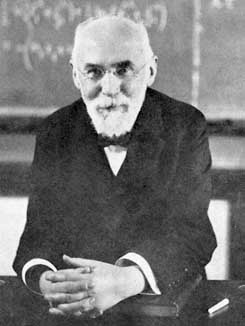 Hendrik Lorentz
---






Einstein comments on his professorship and on Lorentz





Bern, 19 May 1909

So, now I too am an official member of the guild of whores.

I am presently carrying on an extremely interesting correspondence with H. A. Lorentz on the radiation problem. I admire this man like no other; I might say, I love him.



---
Lenard flatters Einstein
Heidelberg, 5 June 1909
Highly esteemd Colleague:
Thank you for the kind words. Nothing can make me happier than a thinker of great depth and scope deriving some pleasure from my work. I must also tell you that your kind letter of 16. Nov. 1905 has been on my desk ever since then, first in Kiel and now here.
Philipp Lenard
---






178. TO EDGAR MEYER

An example of Einstein's letter style





Bern, 28 September 1909

Dear Mr. Meyer:

Behandelt man dreckiger aber unschädlicher Weise die Längeneinheit wie ein Differenzial

(If, sloppily but harmlessly, one treats the units of length as a differential)




---






179. TO ARNOLD SOMMERFELD

Einstein wants to emulate Sommerfeld as a teacher





Bern, 29 September 1909

Highly esteemed Professor Sommerfeld:

Now I understand why your students like you so much! Such a beautiful relationship between teacher and students is surely unique. I will strive to emulate your example.




---






187. TO MICHELE BESSO

Einstein's first experiences with his new job





Zurich, 17 November 1909

Dear Michele,

My lectures keep me very busy so that my actual free time is less than in Bern. But one learns a great deal in the process.




---






188. TO EDGAR MEYER

More of Einstein's letter style





Zurich, 18 November 1909

Dear Mr. Meyer:

Hallelujah! You were right! The factor exp(...) will save the fatherland!




---






211. TO ARNOLD SOMMERFELD

Einstein defends energy quanta





Zurich, July 1910

Dear Colleague:

I have pondered innumerable other possibilities, but always came back to the conclusion that one cannot do without the hypothesis of the finite divisibility of the energy of periodical processes.




---






230. FROM EMIL FISCHER

An anonymous German chemist endows a personal library to Einstein





Berlin, 1 October 1910

Highly esteemed Prof. Einstein:

Your great theoretical papers created a sensation in the world of the natural sciences. Since even the theoretical natural scientist already has considerable expenses for the acquisition of indispensable literature, the gentleman would like to promote your work by putting at your disposal a sum of 15,000 marks.




---






279. TO HEINRICH ZANGGER

Einstein adopts the Jewish faith, since under emperor Franz-Joseph of Austria only persons with a religious affiliation could become professors





Prague, 24 August 1911

Dear Mr. Zangger:

Dressed in a most picturesque uniform, I took the solemn oath of office in front of the viceroy of Bohemia yesterday, putting to use my Jewish "faith", which I put on again for this purpose. It was a comical scene.




---






288. TO WILLEM JULIUS

Einstein does not care if his attempts on general relativity are disproved by observations





Prague, 22 September 1911

Highly esteemed Colleague:

If these [solar spectral] lines are very fine, then I believe that my theory is refuted by these observation. I would be very pleased if you told me candidly your opinion about this matter. After all, I know very well that my theory rests on a shaky foundation. The road I took might be the wrong one, but it had to be tried out.




---






291. HEINRICH ZANGGER TO LUDWIG FORRER

Einstein's patron for a possible call to Zurich defends Einstein's qualities as a teacher





Zurich, 9 October 1911

To Federal Councillor Forrer, Bern

Highly esteemed Sir:

Einstein is not a good teacher for intellectually lazy gentlemen who only want to fill up a notebook and learn it by heart for the examination; he is not a fine talker, but whoever wants to learn how to develop his ideas about physics in an honest way, from deep within, how to check all premises...




---






303. TO HEINRICH ZANGGER

Einstein's evaluation of Max Planck, after the first Solvay Congress

Prague, 7 November 1911

Dear friend Zangger,

I largely succeeded in convincing Planck that my conception [of light quanta] is correct, after he has struggled against it for so many years. He is a completely honest man who shows no considertation for himself.




---






More on Planck





Prague, 15 November 1911

Dear friend Zangger,

Planck stuck stubbornly to some undoubtedly wrong preconceived opinions. But as for knowing, nobody knows anything.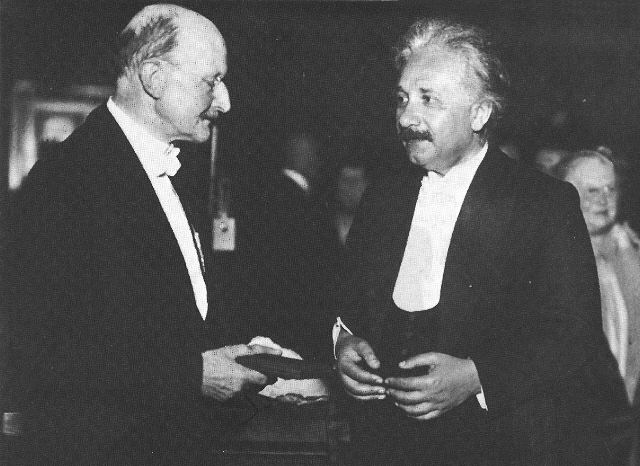 With Max Planck
---






313. TO H. A. LORENTZ

The quantum disease





Prague, 23 November 1911

Highly esteemed Professor Lorentz:

Anyway, the h-disease looks ever more hopeless.




---






318. FROM H. A. LORENTZ

Confusion about Einstein's calls to Zurich, Utrecht, or Leiden





Leiden, 8 December 1911

Dear Colleague:

I would still like to know how certain it is that you are going to Zurich. You would oblige me very much by answering me soon.




---






319. TO MARCEL GROSSMANN

Einstein thinks Lorentz still wants him to come to Utrecht. Only months later, Lorentz reveals that actually he wants Einstein to become his successor in Leiden





Prague, 10 December 1911

Dear Marcel,

Today I received a laconic letter from H. A. Lorentz in Leiden, the greatest man in our field, who is also a personal friend, in which he asks me how far my negotitations with the Polytechnic in Zurich have progressed. He also asked for a fast reply. This is all the more surprising because only yesterday I received a long letter from him from which it emerged that he had completely reconciled himself to my refusal of the offer from Utrecht. There is hardly any doubt that H.A. Lorentz is trying to induce me to go to Utrecht all the same.




---
Einstein's expert opinion on van Laar
Prague, 18 December 1911
Dear Colleague:
It is not without some dread that I fulfill the obligation with which you saddled me.
Van Laar has an excellent command of the Gibbs-Planck thermodynamic theories and is unquestionably rich in ideas. But the physical results of all his many mental efforts are really rather meager.
And the manner in which he develops his arguments is not always unobjectionable. Let me give an example. In his paper ... he derived the following equation for the osmotic pressure

 p = f - ln c                 (1)

f: a function that vanishes at low concentration of the solutes. c: concentration of the solvent in the solution. From this he derives for dilute solutions

 p = - ln c                   (2)

for very dilute solutions (derived by expanding the foregoing [c ~ 1])

 p = 1 - c                    (3)

1 - c: mol. concentrations of the solutes. He ascribes greater accuracy to formula (2) than to formula (3). But this is not justified because disregarding f may also be only permissible for "very dilute" solutions.



---
Laue does not believe in the equivalence of accelerated coordinate frames
Munich, 27 December 1911
Dear Professor Einstein:
I have now carefully studied your paper on gravitation and have also lectured about it at our colloquium. I do not believe in this theory because I cannot concede the full equivalence of your systems K and K'.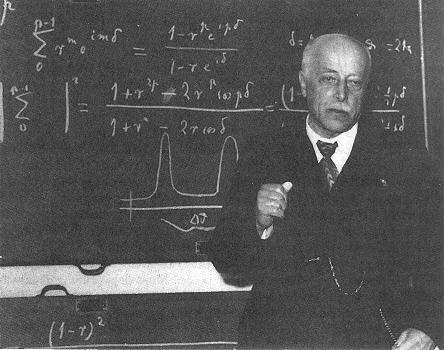 Max Laue
---






338. TO FRITZ FICHTER-BERNOULLI

Einstein's expert opinion on August Bernoulli





Prague, 17 January 1912

Dear Colleague:

Dr. Bernoulli is a dear man whom I would not want to begrudge a professorship. But I cannot possibly recommend the man to you. I had the opportunity to study Bernoulli's publications rather thoroughly, and have learned that B. is totally lacking in any capacity for clear thinking.



---






365. TO WILHELM WIEN

Einstein submits his paper on static gravitational fields to the Annalen der Physik





Prague, 24 February 1912

Highly esteemed Colleague:

I am sending you a paper for the Annalen. I sweated over it a lot, but now I have complete confidence in the thing. Now I am looking into the dynamics of gravitation. But this will not go quickly!




---






381. TO ALFRED KLEINER

Einstein's expert opinion on Max Born





Prague, 3 April 1912

Highly esteemed Prof. Kleiner:

Born is, to be sure, a good mathematician, but so far he has not demonstated much acumen for matters physical.




---






384. TO PAUL EHRENFEST

Einstein's response to a letter by Ehrenfest, in which the latter apologizes for translating a paper on relativity by a young russian physicist, without consulting Einstein first.





Prague, 25 April 1912

Dear Mr. Ehrenfest,

Just go ahead and translate that paper. I'm not claiming any relativity monopoly. All that is good is also welcome.




---






389. TO ELSA LÖWENTHAL

Einstein on the relation to his mother





Prague, 30 April 1912

My dear Elsa,

Of couse, I won't let my mother notice that I know of the nasty things she did. This would only crush her with shame. And one does not change for the better at her age. I used to suffer tremendously because of my inability to really love her.




---
Einstein on the Basel physics faculty
Prague, 3 June 1912
Dear Mr. Ehrenfest,
The position in Basel is now vacant all right, but the fellows there are corrupt swine. They love to back impotent bunglers.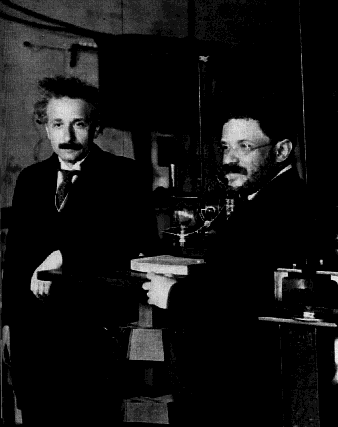 with Paul Ehrenfest
---






420. TO ERWIN FREUNDLICH

Hard work on general relativity





Zurich, 27 October 1912

Dear Colleague,

My theoretical studies are progressing briskly after undescribably painstaking research, so that the chances are good that the equations for the general dynamics of the gravitation will be set up soon. The beauty of the thing is that one can keep clear of arbitrary assumptions, so that there is nothing to be "patched up"; instead, the wohle thing will be either true or false.




---






Hard work on general relativity





Zurich, 29 October 1912

Dear Colleague,

I am now working exclusively on the gravitation problem. But one thing is certain: never before in my life have I troubled myself over anything so much, and I have gained enormous respect for mathematics, whose more subtle parts I considered until now, in my ignorance, as pure luxury!



---






441. TO PAUL EHRENFEST

On the formal difficulties of the equivalence of accelerated coordinate systems





Zurich, 28 May 1913

Dear Mr. Ehrenfest:

My excuse [for not writing earlier] is the frankly superhuman effort I have invested in the gravitation problem. I am now deeply conviced that I have gotten the thing right, and also, of course, that a murmur of indignation will spread through the ranks of our colleagues when the paper appears. The conviction to which I slowly forced my way through is that privileged coordinate systems do not exist at all. However, I succeeded only partly in working my way through to this position formally as well.




---
445. PROPOSAL FOR EINSTEIN'S MEMBERSHIP IN THE PRUSSIAN ACADEMY OF SCIENCES. BY PLANCK, NERNST, RUBENS, AND WARBURG
Fritz Haber suggested to the science ministery to give Einstein a call to his institute of physical chemistry. He suggested Planck as a referee. But Planck and others take a different action, and propose Einstein as a fully paid member of the Prussian academy - without teaching obligations. At the end of a long and flattering proposal, they write
Berlin, 12 June 1913
That he [Einstein] might sometimes have overshot the target in his speculations, as for example in his light quantum hypothesis, should not be counted against him too much.


---
How Einstein sees his job at the Berlin academy
Zurich, 22 July 1913
On Easter I leave for Berlin as an Academy-man without any obligations, like a living mummy in a way. I am very happy about such a difficult career!


---
Einstein's hopes...
Zurich, 11 August 1913
My dear Elsa,
My wife goes to Berlin with very mixed feelings because she is afraid of the relatives, probably most so of you (rightly so, I hope!).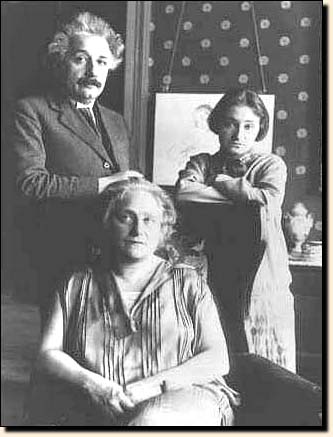 with Elsa Löwenthal and her daugther
---






On simple life





Zurich, 16 October 1913

My dear Elsa,

How nice it would be if one of these days we could share in managing a small bohemian household. You have no idea how charming such a life with very small needs and without grandeur can be!



---








Zurich, 7 November 1913

Dear Elsa,

Extreme mental sublimation has something oppressive in it on account of its earnestness, and banishes happy laughter.



---






488. TO ELSA LÖWENTHAL

Zurich, before 2 December 1913



Dear Elsa, By the way, it does me good if you are rough with me; for everywhere else I am treated as a saint or a shell-less egg.




---






Being well-dressed, etc.





Zurich, after 2 December 1913

Dear Elsa,

But if I were to start taking care of my grooming, I would no longer be my own self. For me, this would be the beginning of a Berlinerization. So, to hell with it. If you find me so unappetizing, then look for a friend who is more palatable to female tastes.



---
On German scientists
Zurich, after 1 January 1914
Dear Michele,
The fraternity of physicists behaves rather passively with respect to my gravitation paper. Laue is not open to the fundamental considerations, and neither is Planck, while Sommerfeld is more likely to be so. A free, unprejudiced look is not at all characteristic of the (adult) Germans. I am studying English, slowly but thoroughly.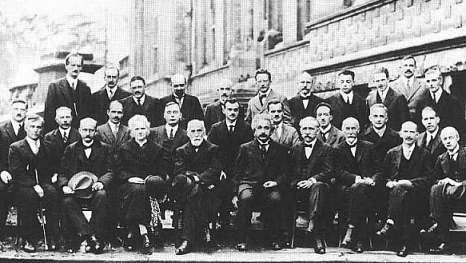 At the Solvay conference
---






507. TO HEINRICH ZANGGER

Enjoying scientific dispute; and praise for Planck





Zurich, ca 20 January 1914

Dear friend,

I wrote an article on gravitation, and, in the last few days, an answer to an essay by Mie, which was supposed to deal a deathblow to my theory of gravitation. I am glad the thing has at least been taken up with the requisite vigor. I enjoy controversies. In the manner of Figaro: "Would my noble Lord venture a litte dance? He should tell me! I will strike up the tune for him."

The monies for the solar-eclipse undertaking have already been put together in Berlin. Planck behaved very decently in this matter even though he does not believe in the theory, and the whole thing must surely go against his grain.




---






512. TO PAUL EHRENFEST

Full formal proof of the equivalence principle achieved





Zurich, before 10 March 1914

Dear Ehrenfest,

The equivalence principle is valid after all in the sense that there exist highly general transformations that transform the gravitational equations into themselves. What has been found is simple, but the search is hell!




---






A metaphor on gravitation





Zurich, 10 March 1914

Dear friend Zangger,

Now the harmony of the mutual relationships in the [gravitation] theory is such that I no longer have the slightest doubt about its correctness. Nature shows us only the tail of the lion. But there is no doubt in my mind that the lion belongs with it even if he cannot reveal himself to the eye all at once because of his huge dimensions. We see him only the way a louse that sits upon him would do.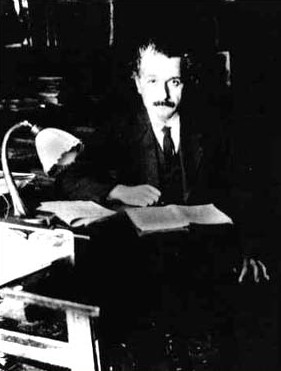 At his Berlin home
---






514. TO MICHELE BESSO





Zurich, ca. 10 March 1914

Dear Michele,

Now I am completely satisfied and no longer doubt the correctness of the whole system [of field equations for gravity], regardless of whether the observation of the solar eclipse will succeed or not. The logic of the thing is too evident.




---